Community Matters: Insurance Partners of Charlotte
Making a Difference in Charlotte One Cause at a Time
Who We Are
Community Matters is a volunteer-driven nonprofit organization that provides unique philanthropic opportunities for insurance and risk management professionals in the greater Charlotte area.
Our industry employs people who have pursued insurance careers in order to enhance the lives of others. We are showing that "community matters" by focusing on real community needs through fundraising events, work days, educational opportunities and much more.
    Participating Organizations
    Steering Committee
Our 2019 Nonprofit Partner: Charlotte Rescue Mission
Charlotte Rescue Mission is transforming lives by serving people struggling with addiction, poverty, or hopelessness with the goal of returning them to society as productive, self-sufficient citizens.
While supporting and volunteering at CRM's two campuses in Charlotte, we have also joined with the mission to launch Community Matters Café, a unique joint venture between our two organizations.  The café will employ graduates of the men's and women's programs, creating a safe space for them to experience personal and professional growth while staying focused on recovery.
Save the Date!
Our Inaugural Bowling Tournament

10 Park Lanes Bowling Alley
Charlotte, NC
10 Park Lanes Bowling Alley
Charlotte, NC
Click here for details!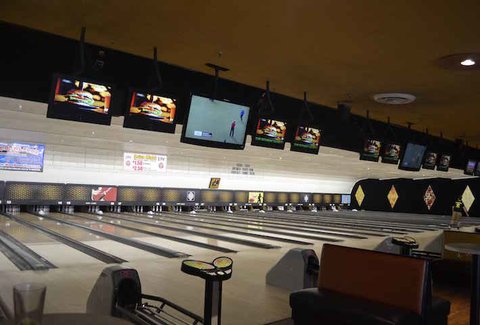 Become a volunteer
Help us give back to Charlotte.
Individual Company Outreach
Two teams from Arrowpoint Capital recently cooked and served lunch at Charlotte Rescue Mission campuses. The HR team volunteered CRM's Rebound campus for men in uptown Charlotte, while the Finance team, pictured here, prepared lunch twice at the Dove's Nest campus for women on West Boulevard. Both teams enjoyed the experience, saying it was as meaningful for them as it was for the CRM residents. The Finance team even committed to providing desserts to the Dove's Nest residents once a quarter in 2019!
read more
The folks in AIG's Charlotte office recently welcomed colleagues from Atlanta to the Queen City -- with volunteering at Charlotte Rescue Mission as part of the agenda! The Atlanta team was so impressed with the partnership between CRM, AIG and Community Matters that...
read more